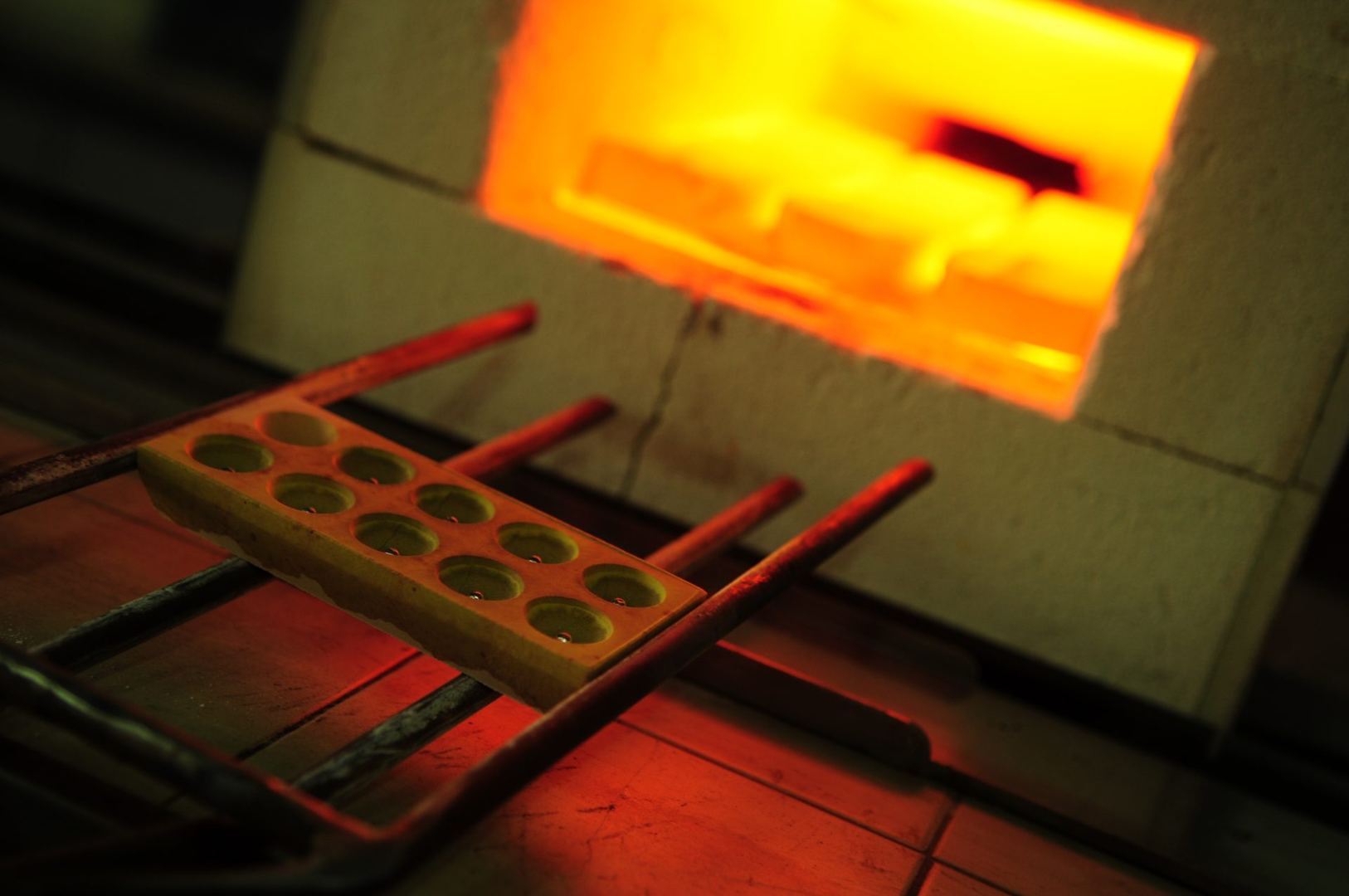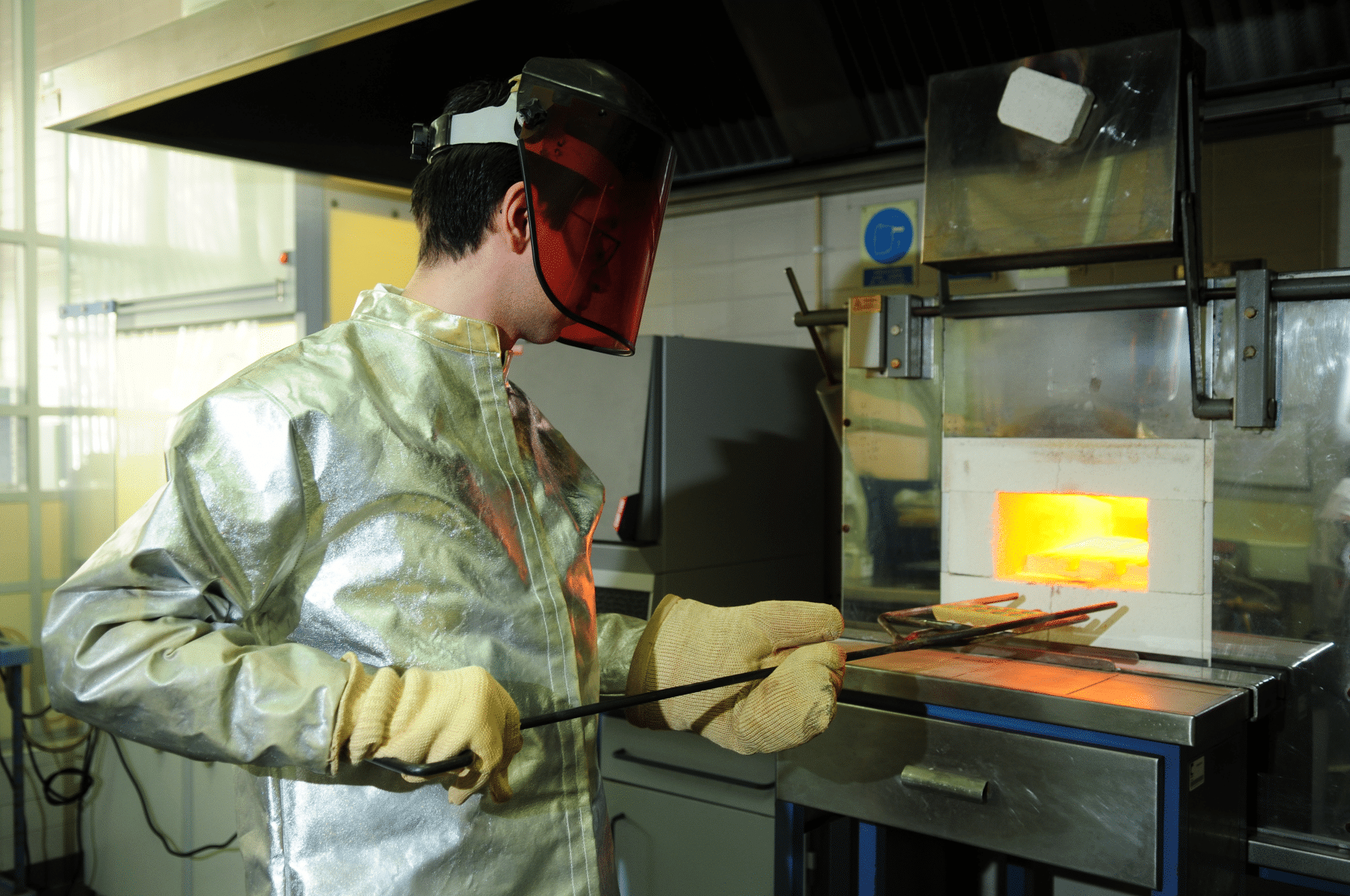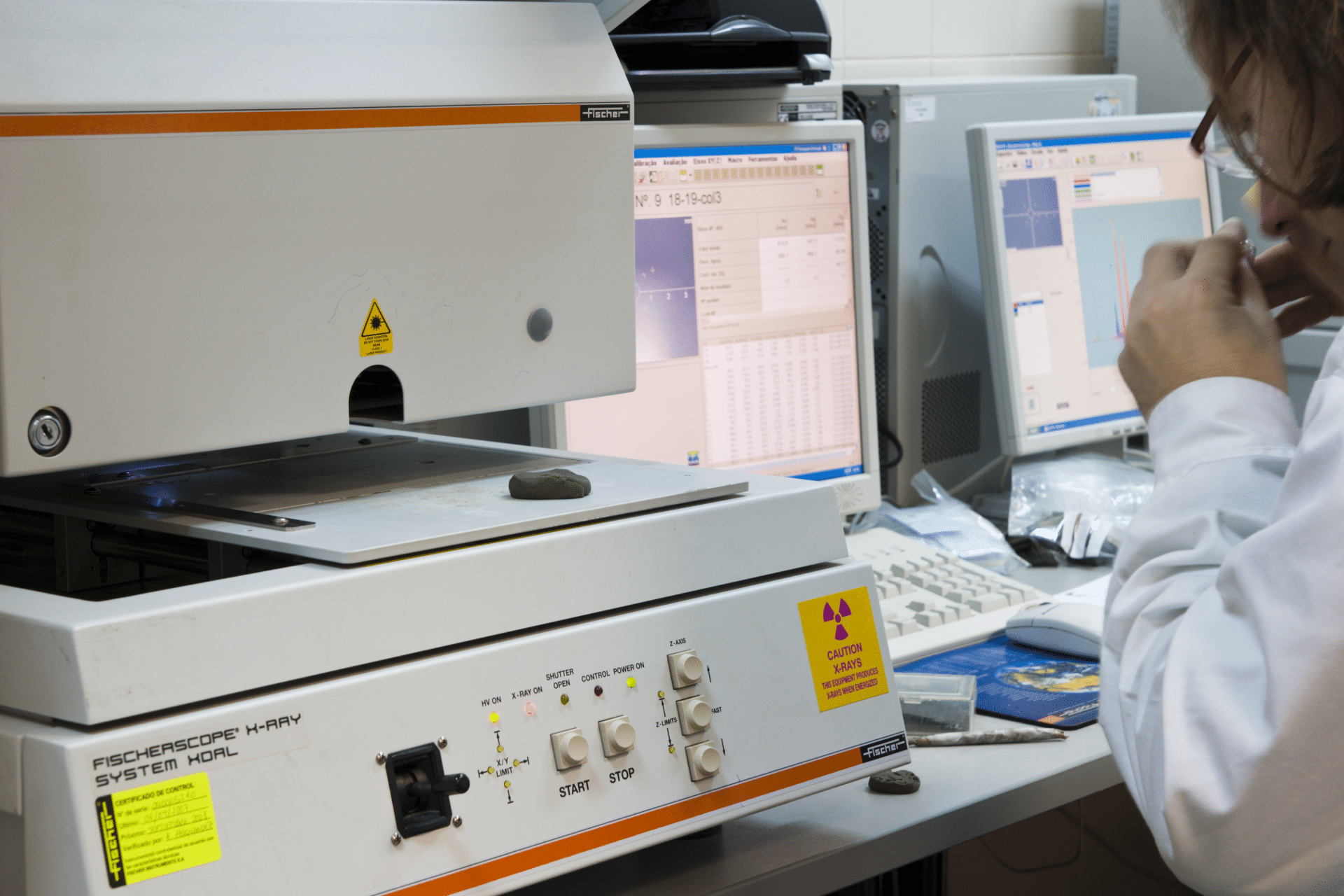 The Metal Laboratories are accredited by the Portuguese Institute of Accreditation (IPAC) for tests of metals and metal alloys, according to standard NP EN ISO/IEC 17025.
SERVICES:
Verification of compliance with the technical requirements essential for the marking of articles of precious metals, provided for in the Legal Regime for Goldsmiths and Assay Offices (RJOC), approved by Law No. 98/2015 of August 15, as amended by Decree-Law No. 120/2017 of September 15 and established in directive no.: 374/2017;
Quality control during the reception of raw materials;
Technical support provided for the production of coins and other products produced by INCM, S. A.
Performing a range of tests, specifically determining the fineness of precious metal alloys and the composition of metal alloys;
The metal laboratories have the capability to perform other tests, according to previously agreed methods and adjusted to suit the needs of their customers.
LIST OF ACCREDITED TESTS:
Determination of silver content in silver alloys – ISO 11427
Determination of silver content in silver alloys, with reduced sample – based on ISO 11427
Determination of the gold content of gold alloys by cupellation – ISO 11426
Determination of the gold content in gold alloys by microcupellation, based on ISO 11426
Determination of the platinum content in platinum alloys by Inductive Plasma Emission Spectroscopy (ICP)
Determination of the gold content in gold alloys by Energy Dispersive X-Ray Fluorescence Spectroscopy (EFRXDE)
Determination of the silver content in silver alloys by Energy Dispersive X-Ray Fluorescence Spectroscopy (EFRXDE)
Quantitative multielemental analysis of brass and cupronickel alloys by Inductive Plasma Emission Spectroscopy (ICP)